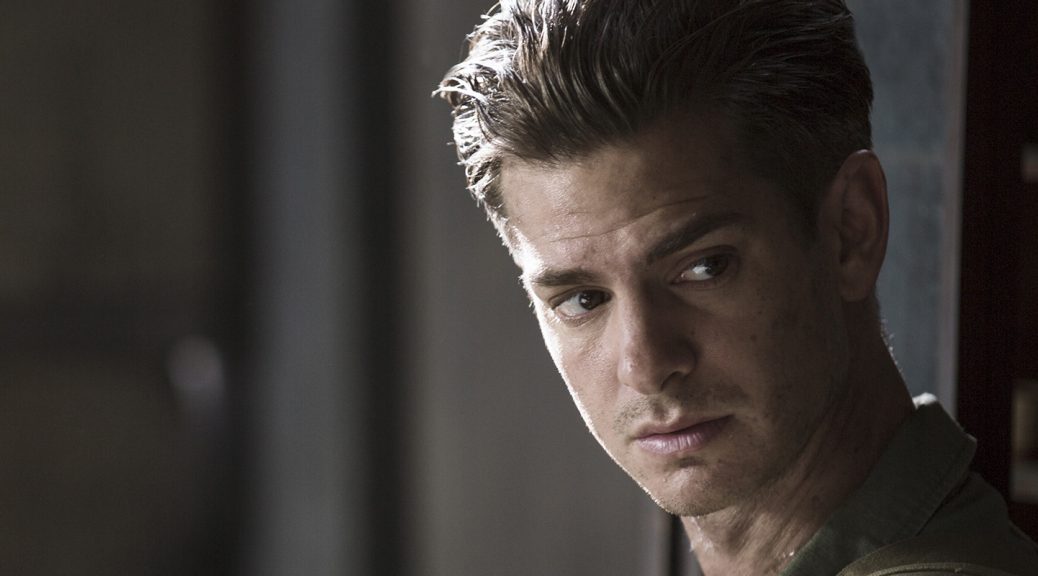 It's no secret that actors and actresses can be deeply impacted by the people and characters they portray. So what happens when they're asked to step into the shoes of someone like Desmond Doss, an inspirational man of conviction?
By Linden Chuang.
Six months before Hacksaw Ridge hit the big screen, another faith-based film was doing the rounds in cinemas in the United States.
Miracles from Heaven, which tells the true story of a mother coming to terms with her daughter's sickness and miraculous healing, is a far cry from the war epic that is Hacksaw Ridge. Yet the power of this humble Christian film should not go unnoticed.
Hollywood A-lister Jennifer Garner (Daredevil, Dallas Buyers Club), who plays lead character Christy Beam in the movie, credits it for bringing her back to church.
"I grew up going to church every Sunday," the 43-year-old actress told the Today show. "The thing about this film was it kind of encouraged me to re-engage in just participating—not just believing—actually participating in raising my children so that they have the same background my parents gave my sisters and me."
It's no secret that actors and actresses can be deeply impacted by the people and characters they portray. This can be a positive experience, as in Garner's case, or a negative one, such as we saw with Health Ledger's accidental drug overdose following his iconic performance as the psychotic Joker in The Dark Knight.
And so we return to Hacksaw Ridge, with British-born actor Andrew Garfield (The Social Network, The Amazing Spider-Man) stepping into the role of war hero Desmond Doss.
The 33-year-old has been lauded for his portrayal of the conscientious objector by film critics as well as Doss's family and friends. But what sort of impact did the experience have on him personally?
Garfield said he cried the first time he read the script for Hacksaw Ridge. Watch his interviews during the film's press tour and it's clear the actor remains in awe of Doss's story.
"The character was so compelling—it was one of those stories that rang a bell inside me," confessed Garfield to TIME magazine. "One of the main reasons I was drawn to doing it and to playing him was his awareness of his own ego and humanity, but his faith was the strongest part of him."
In stepping into Doss's skin—or "organs" (stomach, gut, heart), as Garfield put it—the actor said he experienced a sense of peace and security beyond what he has felt in his own life.
"I was learning so much about myself through attempting to inhabit the him in myself," said Garfield. "I was so soothed spending time with Desmond because he managed to transcend or get underneath the pervading cultural attitudes through his faith and become a symbol of, 'Do unto others as you would have them do unto you'; of, 'I will sacrifice myself for my brother.'"
Let's be clear: Garfield is not a Christian. He is, however, "very interested in what it is to live a very spiritual life". Perhaps that's why he's following up his time with Doss in Hacksaw Ridge with Silence—another faith-based film in which the actor plays a Jesuit missionary priest suffering through persecution in 17th century Japan.
"This idea of not being able to do these things without help, without some help from something greater than yourself . . . that's really a beautiful thing to explore," Garfield told RELEVANT Magazine.
The baby-faced Brit stepped out of Doss's army boots many months ago, and Hacksaw Ridge is already on its way out of cinemas. Despite this, Garfield is confident the film will stay in the hearts and minds of audiences for some time to come.
"I really believe in this man's story having the power and potential to send ripples out into the entire world." [1]
[1] Garfield said this while promoting Hacksaw Ridge during an appearance on Jimmy Kimmel Live.